On December 16, 2021 the CCSP President Carlos Jesús Navarro Carrera along with the Secretary General Robert Bregy of the municipality of Lugano responsible for the Living Lab digital project in collaboration with the director of economic development Pietro Poretti discussed about how 3Achain is at the forefront of the digital evolution in the city of Lugano. 3Achain has the ability to establish Lugano as a new benchmark for innovation and digitization in an increasingly modern world by evolving sectors such as banking, public entities, technology, academia and businesses.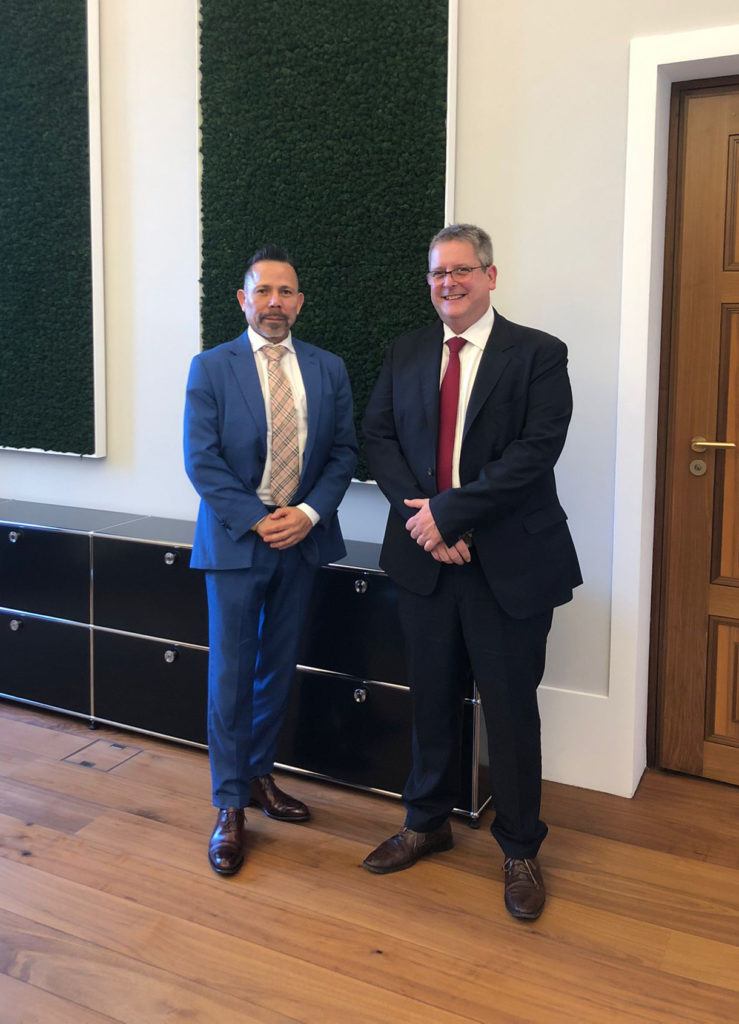 President Navarro has advocated for 3Achain's importance when it comes to bridging large distances when it comes to business. He also elaborated that it would be a great alternative to strengthen relations between Switzerland and Peru in the economic, cultural, social, innovative and technological spaces.
The Secretary General of the Swiss-Peruvian Chamber of Commerce Jesè Navarro expressed gratitude on behalf of the CCSP for the meeting and for the synergetic collaboration on the digitization as well as the introduction of blockchain technology in daily systems to improve the exchange of information between Switzerland and Peru.
Group Living Lab
Robert Bregy
Secretary General City of Lugano
Pietro Poretti
Economic Development Director City of Lugano
Jan Trautmann
MyLugano Project Manager
Andrea Scarinci
3Achain Project Manager
Source 3Achain